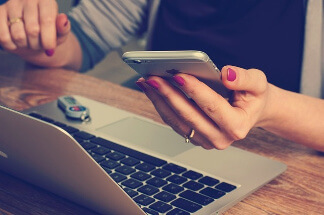 Despite the fact that the web permeates literally every aspect of our daily lives, there's still a considerable gap between the non-virtual reality and web content, with the latter trying to desperately keep up with the rapid development of our urban infrastructure. Fortunately, there's Timeo.co.uk – a brand new portal, which successfully bridges this gap and brings its users tons of key information about brick-and-mortar shops located in the UK.
What sort of information is listed on Timeo.co.uk?
Timeo.co.uk is a platform dedicated to bringing its users a selection of comprehensive data about local businesses to help them reach out to or visit those shops. Among companies listed on the website, you'll find beauty parlors, pharmacies, restaurants, post offices and other commercial ventures.
Every single branch of a store or restaurant chain, as well as individual shops, has its own information-rich page, where users can find key data on opening times, detailed address and practical contact information.
Why is this information useful?
Imagine that it's late evening and you suddenly need a specific medicine. The timing works against you since not many pharmacies stay open until that late. You remember that there's a pharmacy quite nearby that might be open at this hour – instead of rushing off only to find the pharmacy closed and lose your time, it's best to turn to the web.
One look at Timeo.co.uk will be enough – you'd be able to use its smart search engine to find the right pharmacy and check its opening times. If this particular branch is closed, you can have a look at other opening times to find an option that suits you best.
With Timeo.co.uk, you'll have a choice in this matter – you can even make a call and ask the pharmacist if your medicine is in stock. This example clearly shows how Timeo.co.uk helps its users to save time and money on reaching stores and shops which then turn out to be closed or have moved to a different address.
Benefits of Timeo.co.uk
One of the main advantages of Timeo.co.uk is that it's so simple to use. Compared to the complexities encountered in search engines or the labyrinthine structures of business directories, which often feature outdated information, Timeo.co.uk is your best choice when it comes to quickly finding key information to help you reach out to a given company.
Moreover, you can be sure that all data listed for ever single branch and individual shops is constantly updated and all address or contact changes are noted and immediately implemented on the website. Since shops close and open, or move to different locations, it's always worth to spend a few seconds making sure that a shop you haven't visited for a while is still in operation.
Guiding its users through the meanders of local businesses and stores, Timeo.co.uk is certainly a one-stop resource for accurate information that simply makes everyone's everyday life easier. Instead of running around looking for the new location of your favorite store or wondering about relevant opening times, you can relax and get all this information in a matter of seconds.
If you liked this article, why not share them with the world? Tweet, share on Facebook or give us a plus one. Thank you.